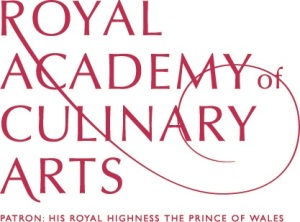 Every year our children's workshops prove to be extremely popular so we shall be running three workshops throughout each day, with 30 children in each. They love to cook but can be fussy eaters and tend to  love junk food. The Academy of Culinary Arts aims to teach children the importance of healthy eating and  how to cook by getting messy and having fun! The aim of each workshop is get children excited about food   and cooking, with the hope that it will encourage them to experiment for themselves at home.
The Academy of Culinary Arts' is a charitable, long-term project which focuses on developing an essential understanding of 'taste' and teaches children about the pleasures of eating, the provenance of ingredients and the processes by which raw materials are transformed into food. For further information about the academy, please visit academyofculinaryarts.org.uk
Children's Cookery sessions;
11.00am – 11.45 am – Breakfast Pancakes
12.00pm – 12.45 pm – Macaroni cheese
1.00pm – 1.45PM – Chilli beef burrito
2.00pm – 2.45 pm – Soy Salmon Noodle Stir Fry
3.00pm – 3.45 pm – Biryani – curried rice dish
4.00pm – 4.45 pm – Make your own pizza to cook at home!
BOOKING
ADVANCE BOOKINGS FOR THESE CLASSES IS NOW CLOSED.
HOWEVER, THERE WILL BE AVAILABILITY IN SOME OF THE CLASSES THROUGHOUT THE DAY, PLEASE ENQUIRE AT THE KIDS COOKING SCHOOL TO BOOK IN ON SITE.
Taste Cheshire Food, Drink Festival is a trading name of Chester Food & Drink Festival Limited.
Chester Food & Drink Festival Limited is a limited company registered in England and Wales.
Registered number: 05364122.
Registered office: Soughton House, 2 Nicholas Street Mews, Chester, CH1 2NS.
Privacy Policy